As an Amazon Associate, I earn from qualifying purchases. Thanks for your support!
This is the perfect comedy mug for giving to someone at work, but let's just hope the recipient has a sense of humour, at least! If they don't, then that's tough sh*t because you're going to give them this funny My Job is Top Secret mug anyway!
Although there are a number of work / office mug designs around displaying "My Job is Secret. Even I Don't Know What I'm Doing", this is, by far, the best value mug I've seen with this message. It's surprisingly good quality for the price, and features a vivid Print. It also comes in an attractive gift box.
This is certainly and eye-catching design with its yellow background. The choice of font is great, too, which makes this mug (available on Etsy) my top choice in terms of design.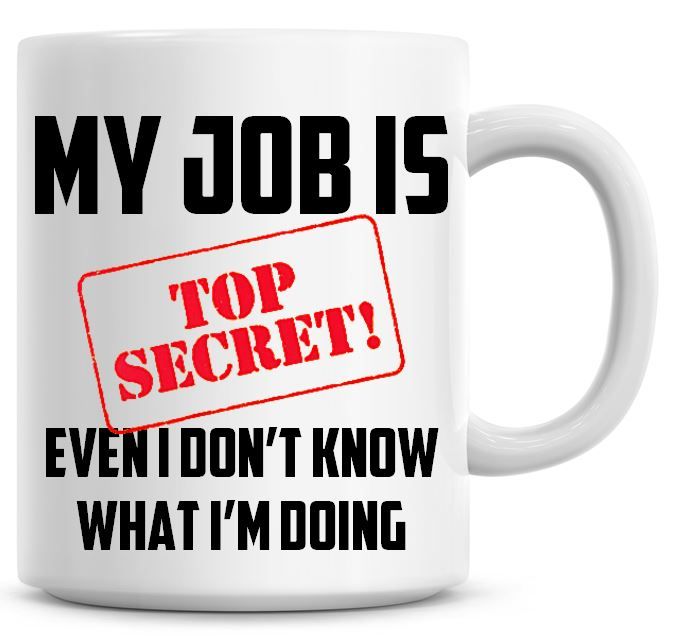 This mug is available at Funny Mugs UK.
If you would like to add the personal touch, then you can add the recipient's name to this next mug which is being sold by Muggz on Amazon.co.uk.
This mug is more clear and instantly readable to me, which is down to the font choice and spacing. It's also a very popular and highly rated choice on Amazon.
Also check out these links…
My Job is Top Secret mugs at Etsy