As an Amazon Associate, I earn from qualifying purchases. Thanks for your support!
They say a picture paints a thousand words. In this case, it paints just one rude word which is obvious to all. Featuring a vivid print and quality finish, this amusing For Fox Sake mug is my top choice. It expresses exactly how you're feeling in an amusing and foxy manner, without having to be offensive at all!
The mug comes in an attractive box, and has received dozens of rave reviews from customers – what's not to like?
There are many mugs with this theme available, but for this post I have carefully chosen the best rated and most stylish mugs which are not at a ridiculously high price.
This very elegant ceramic mug features a lovely pattern printed on the inside, and despite looking very expensive, it really isn't, and it is receiving very positive feedback from customers.
I found this gorgeous pink mug on Etsy and its receiving oodles of rave reviews. It's not cheap, but it's a very appealing design and would make a lovely gift for someone special.
There is a lovely range of Oh For Fox Sake mugs available at Etsy UK, and the prices are reasonable, although not as cheap as at Amazon. However, if you want something unique then Etsy is a good store choice.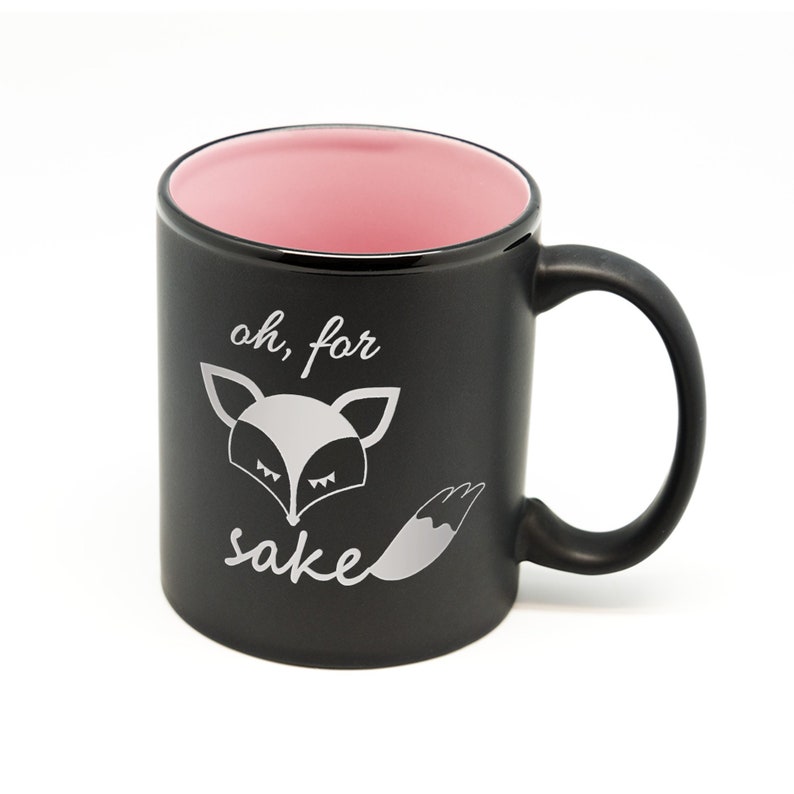 Black Matte For Fox Sake Mug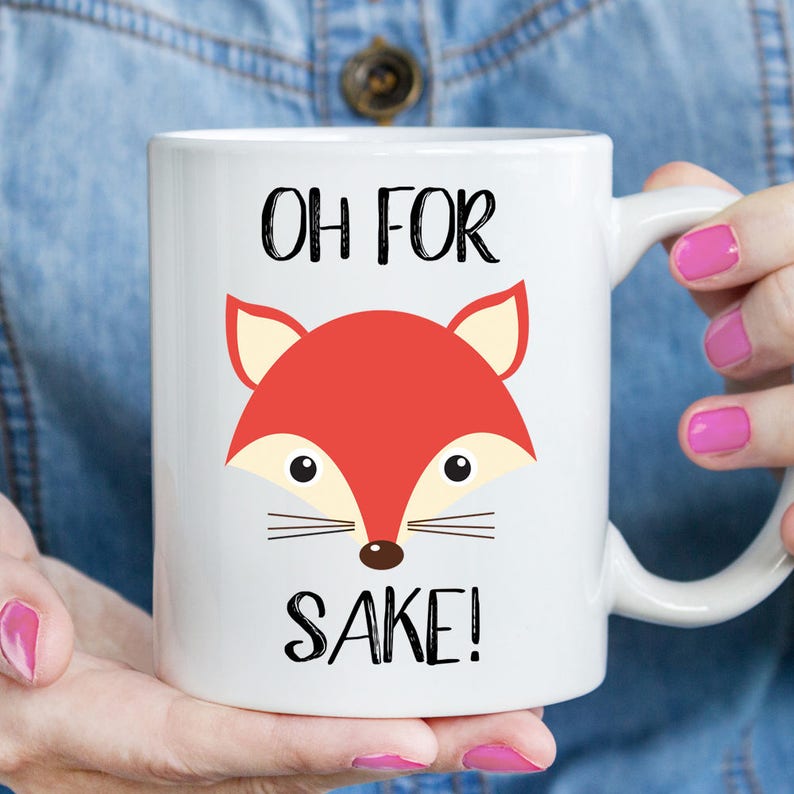 Oh For Fox Sake Mug

One of the biggest ranges of For Fox Sake mugs cab be found at Teepublic, and there are literally dozens of stylish and unique designs here.
If you like a bargain then this mug is not only a very low price but also very popular on Amazon.co.uk.
This amusing, wonky-eyed cartoon fox mug is available for just £3.99 at Card Factory, as I write, which is the cheapest mug I've seen online. It also comes in a nice gift box, which makes this exceptional value.
Cafepress also have a very nice range of For Fox Sake mugs which are well worth viewing.
Finally, we have this interesting red fox design with geometric print which is available with or without a matching coaster.
Also check out my Animal Mugs section.