As an Amazon Associate, I earn from qualifying purchases. Thanks for your support!
So you're looking for a mug that your wife or girlfriend will love?
Well, here is the solution. Buy her one of these splendid She Who Must Be Obeyed mugs and she'll agree with you for once! Of course, you are also being sarcastic, but hopefully she has a sense of humour, too.
Here is my top choice. It's hand decorated in the UK and supplied by Mug-Tastic who I use regularly and they produce some top quality mugs. You can buy it from their Amazon store, and the feedback from customers is extremely positive – check out the reviews!
I really like the contrasting black and white, and the additional (and amusingly sarcastic!) crown emblem is a nice touch.
You may prefer this design which has a sarcastic arrow pointing directly towards the recipient. The design is printed on both sides for left and right handed drinkers.
If you like a bold design, then this mug with its vivid black text font and shiny golden crown may be more to your liking. It's a decent price, too, and it features an easy grip handle.
Cafepress also have a nice choice of She Who Must Be Obeyed mugs, so I recommened checking them out. I picked out the design above as my favourite, and I really like the eye-catching, unique font with scrolls.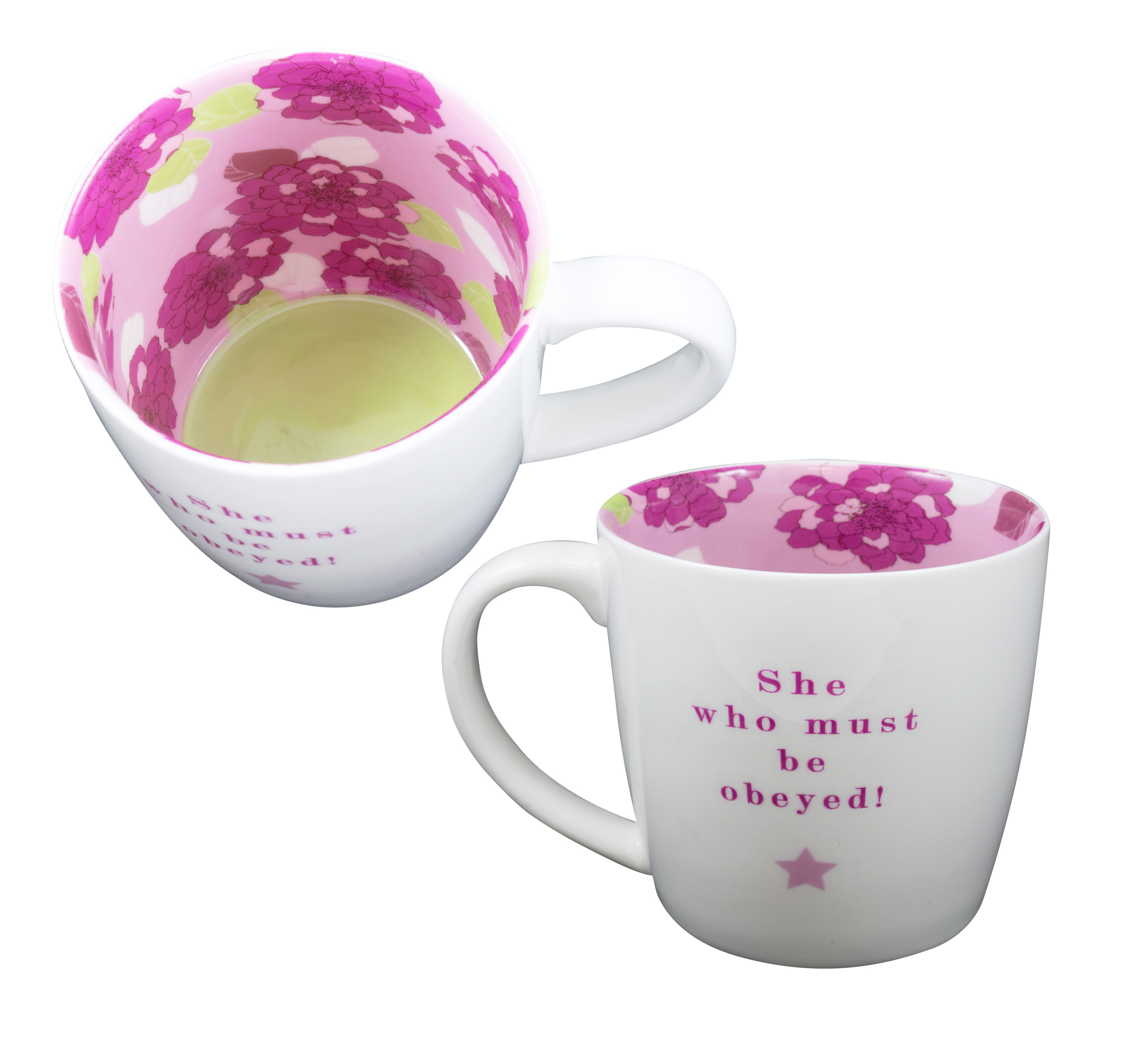 I found this very elegant mug/cup with a floral pink design on Love Kates for £9.99, and it includes free delivery.
You can also buy this floral She Who Must Be Obeyed Mug at Happygifthorse.couk
I found this girly pink design on Zazzle.co.uk, which is a nice alternative choice. The price is a tad expensive but if she's a fan of pink then it may be worth splashing out on this one.