As an Amazon Associate, I earn from qualifying purchases. Thanks for your support!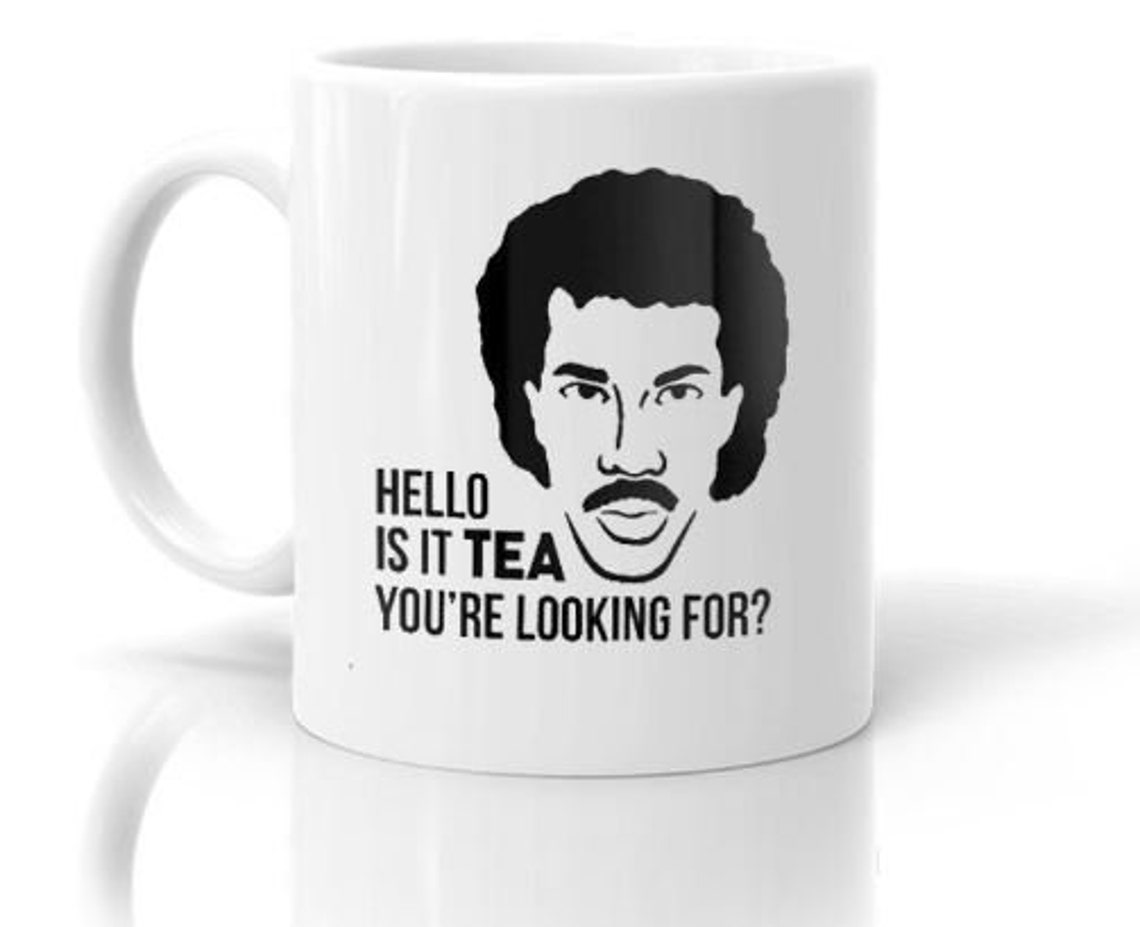 This hilarious Hello is it TEA You're Looking For? mug is, of course, based on Lionel Richie's classic 80s hit "Hello". It's a brilliant joke mug and especially suitable for fans of the singer.
The Lionel Rich Tea mug is available from Mickeyprints on Etsy, and is receiving very positive reviews from customers.
Who will love this Lionel Richie mug?
Obviously, fans of Lionel Richie and 80s music, but also just about anyone who remembers music from 1984 (the song reached No.1 that year) will find this hilarious, so if the recipient is aged around 50 or over, then they should get the joke.
I also recommend checking this mug on HomeTreatsUK which is the lowest price I've seen on the web.
Is that a ring doughnut or a biscuit? Whatever it is, I want to devour it! Anyway, this alternative design can be found at Etsy or on the Lionel Richie store.
If your prefer something a little more colourful, then this mug will have you dancing on the ceiling! This is a really good caricature of Lionel and its certainly the best design I've seen.
You may also like this Hello Is It Me You're Cooking For? apron
Thank you for reading my post about Hello Is It Tea You're Looking For mugs. Also check out these awesome Mr Tea mugs.