As an Amazon Associate, I earn from qualifying purchases. Thanks for your support!
This I Found This Humerus mug is a pretty funny, and their can't be anyone who won't get the joke. This mug would be the ideal present for an NHS worker on their birthday or for Christmas, or maybe just to cheer them up. The hard-working NHS staff certainly deserve something amusing to lift the spirits.
You can also buy this design on a travel mug, which is being sold by Duke Gifts on Amazon.
This alternative mug with medical illustrations has some added educational value and would be particularly useful for a student doctor.
There is also a nice range of I Found This Humerus mugs available at Etsy UK at very reasobale prices, so be sure to check them out.
One of the biggest range of mugs can be found at Cafepress, and you will find many unique designs here which are exclusive to the site.
This baby dinosaur themed mug by CafePets on Cafepress is cute and unique, and ideal for any dino-loving NHS worker.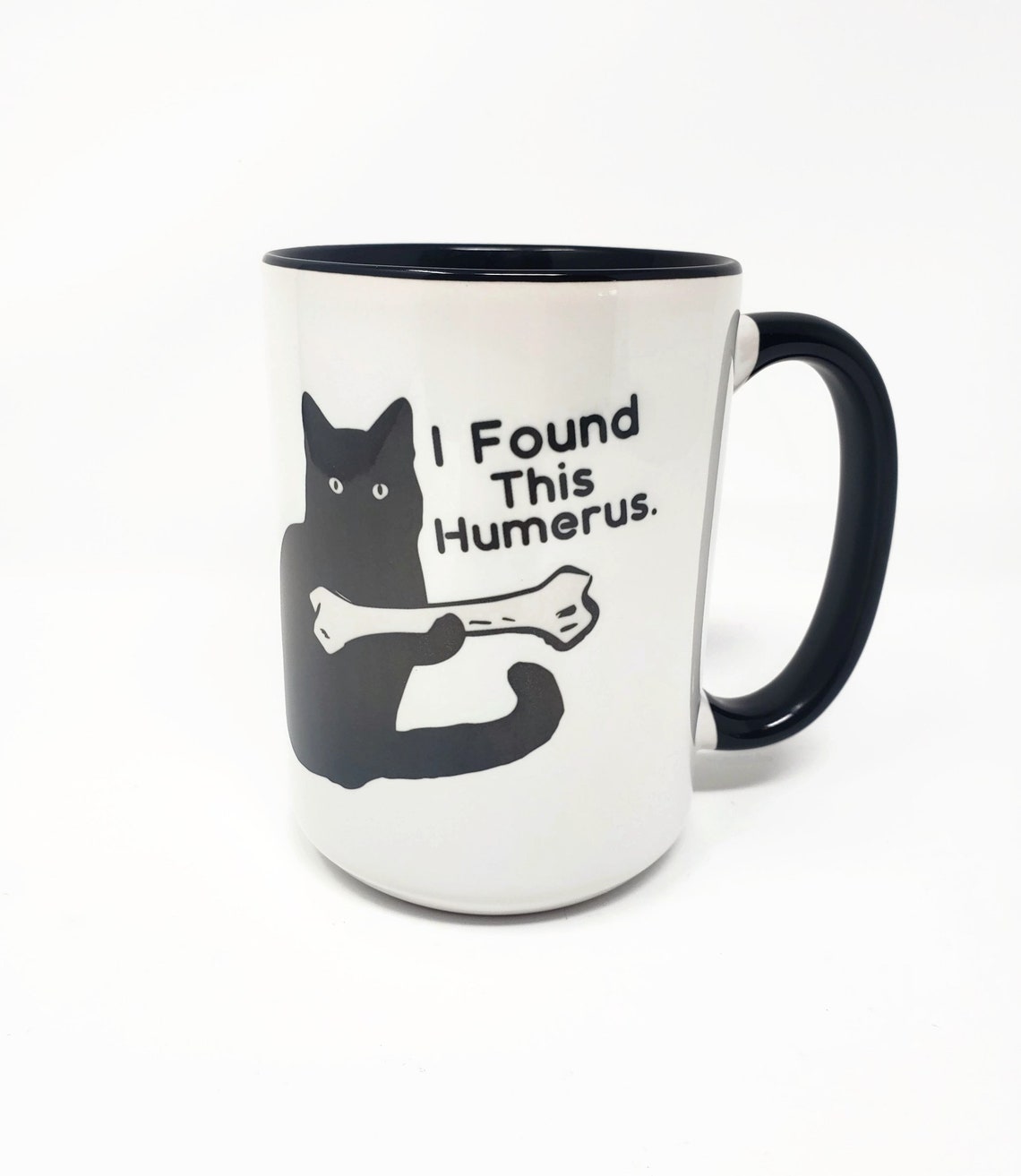 I particularly like this cat themed humerus mug by Candlelit Desserts on Etsy
This would be the perfect gift for a cat-loving nurse or doctor!