As an Amazon Associate, I earn from qualifying purchases. Thanks for your support!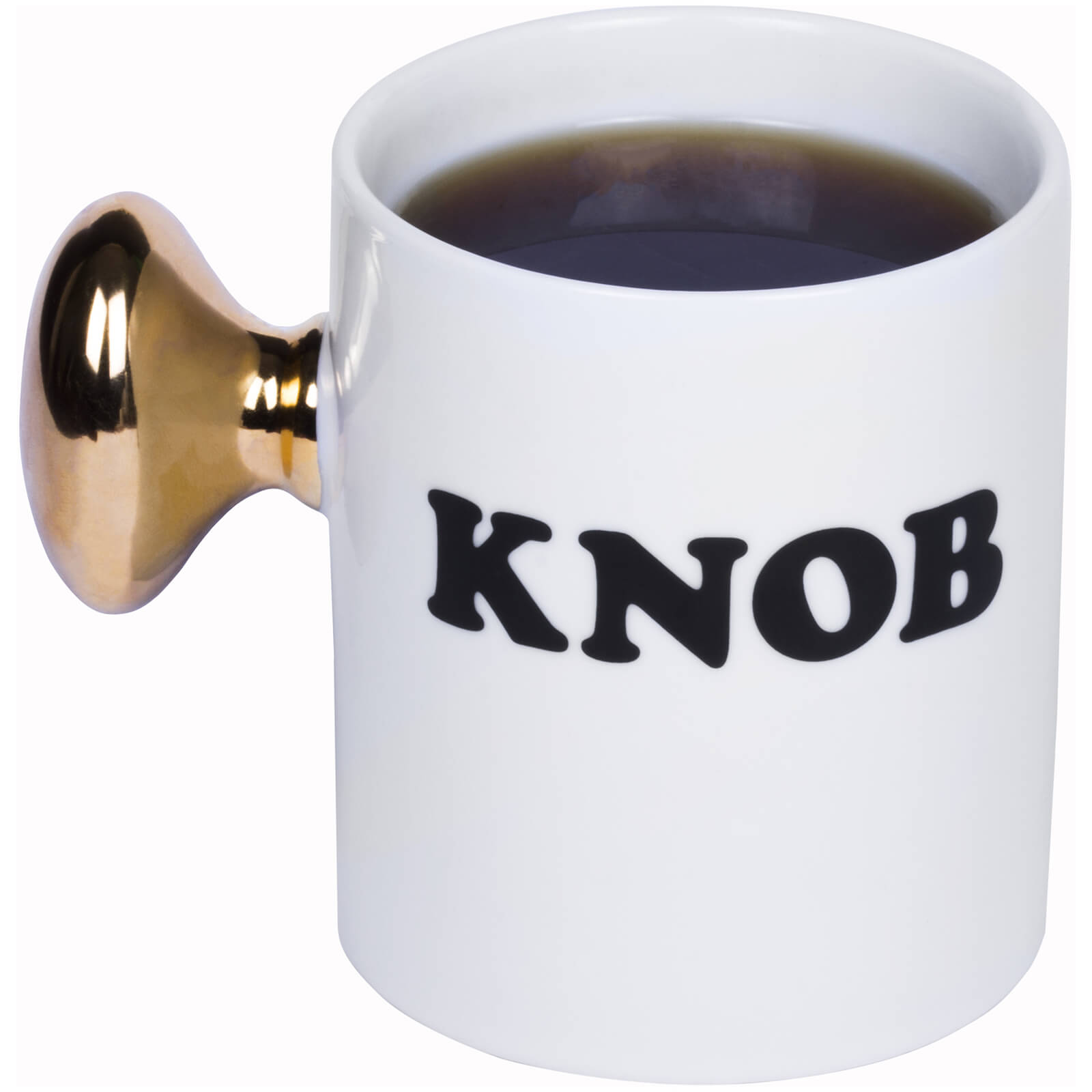 Now this is a clever idea and everyone knows a knob! A mug with the word "Knob" printed on it would be funny in itself, but to actually add a door knob for the handle is brilliant, and everyone will get the joke instantly.
The ceramic Knob Mug with gold toned handle is available at I Want One of These, and at under £10 it's a good buy.
You may also like this You're A Knob, But You're My Knob Mug, which unlike the first mug is dishwasher and microwave safe. It's being sold by 60 Second Makeover Limited on Amazon UK.
Or how about this hilarious Knob of the Day mug which is available from Etsy.
This knob mug has a hairy theme and features a black or coloured handle with a matching colour on the inside. You can choose from several different colours.
Why not buy one of these knob mugs for a work colleague or friend as a funny gift? It's guaranteed to raise a smile!
Another alternative is this You Plonker mug or Mr Bellend Mug