As an Amazon Associate, I earn from qualifying purchases. Thanks for your support!
1. I'm Retired, Now Go and Ask Somebody Else Mug
For this post, I bring you my selection of the Top 5 Funny I'm Retired Mugs, starting with this I'm Retired, Now Go And Ask Somebody Else Mug. This first one I found on ebay, so the listing may have expired by the time you're reading this. However, fear not, because I have plenty more retirement mug ideas for you, so read on…
This mug is being sold by Mug-tastic on Amazon, and features the same comical message as the first mug, but with a stylish black and white decor, which I adore. This one is also available in red and white, and as a stainless steel travel mug…
2. I'm Retired, Do It Yourself Mug
This I'm Retired Do It Yourself coffee mug is also to the point, and is being sold by Valhallas Glory on Etsy. The design is minimalist and modern with a trendy marker pen style font.
3. Feck Off! I'm Retired Mug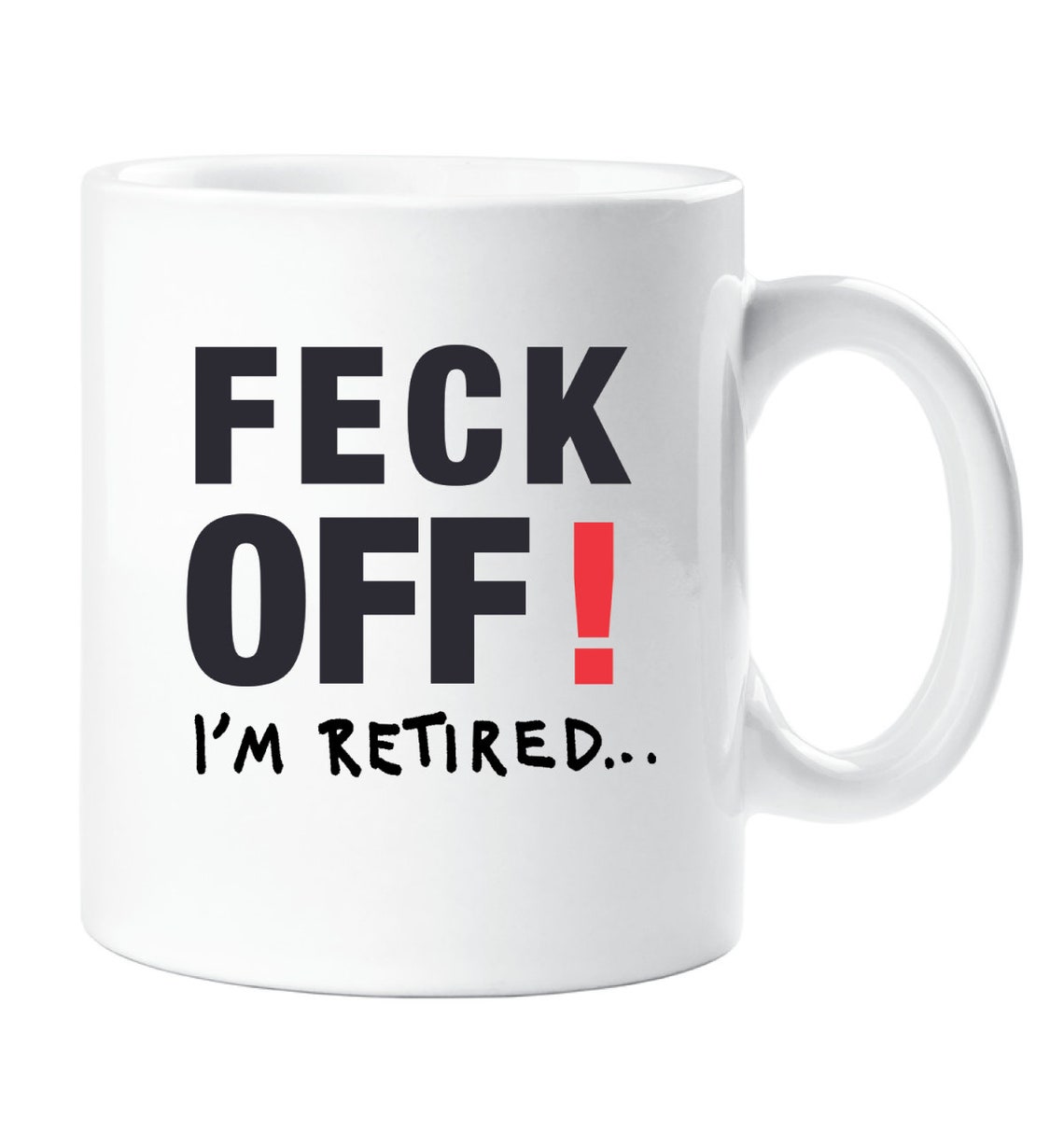 This Feck Off! I'm Retired mug (by TheWallStickerComp on Etsy) is pretty blunt and rude with its message, but uses the Irish version of the F word, which is perfect if you don't want to be over offensive. Of course, if you know someone who is both Irish and retired, then you have found the perfect gift for them!
4. I'm Retired Not Expired Mug
This I'm Retired Not Expired! mug is the perfect gift choice for the active retired person who will certainly not be retiring quietly in their slippers and dressing gown. Let them know they are certainly not expired!
5. I'm Retired, You're Not! Mug
"I'm retired you're not, have fun at work tomorrow". Now, this message really is rubbing salt into the wounds, and would make a great wind-up gift for one or more of your ex-work colleagues. It's being sold by sophiafashion on Zazzle UK.
I hope you have found my selection of funny I'm retired mugs useful.