As an Amazon Associate, I earn from qualifying purchases. Thanks for your support!
Welcome to my selection of the most hilarious I'm So Gay mug ideas. These are ideal as a fun gift for a gay friend or work colleague, or maybe as a funny joke wind-up gift for someone who is a very straight macho man!
My first selection of mugs features the very funny message "I'm so gay I poop / shit rainbows".
As you will see, the mugs have either a rainbow or poop emoji theme. There are other designs available which I have left out as they either looked pretty awful or were overly expensive.
My next selection of mugs feature the message "I'm so gay I can't even think straight", which is very clever and funny.
This mug is my top choice in terms of price and design. It's very eye-catching with bold rainbow colours that will allow you to show off your price, and it's available from Amazon.co.uk.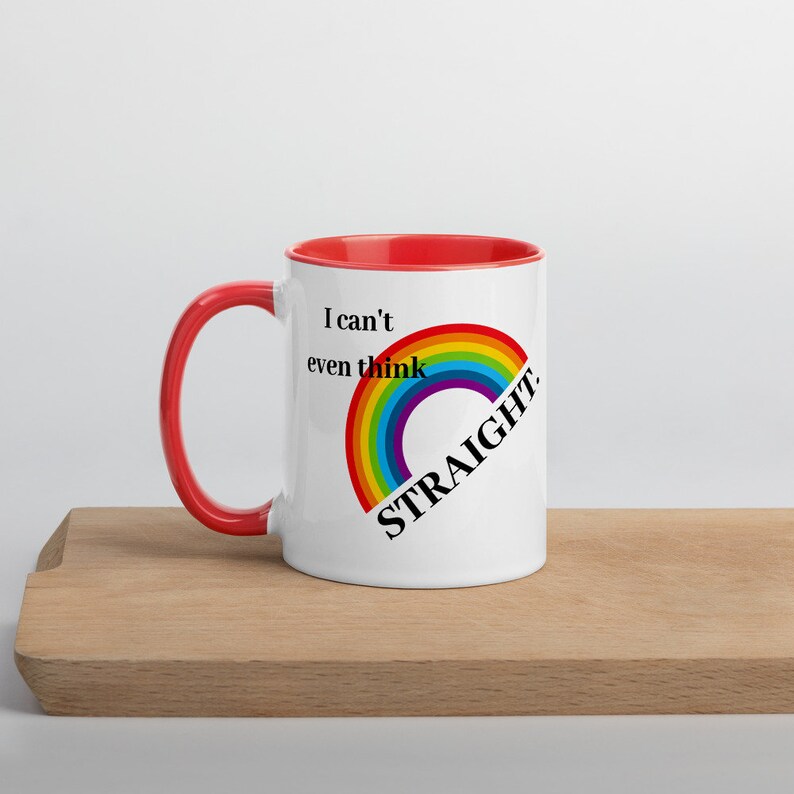 I also adore this "I Can't Even Think Straight" pride rainbow mug which comes in a choice of blue, yellow or red, and can be bought from Etsy UK. It's a tad expensive, but the matching coloured handle and inside of the mug looks great.
Another option is this "I can't even drink straight" mug, which is a clever play on words.
Finally, although it's definitely not a mug, I just had to show you this awesome I'm So Gay I Can't Even Drive Straight sign. It's magnetised, so you can easily place it on your car without damaging the paintwork.
Well, I hope you have enjoyed browsing through my choice of the best I'm So Gay mugs. You may also like these Lickalottapus mugs for lesbians.
Now check out these suppliers on Amazon…