As an Amazon Associate, I earn from qualifying purchases. Thanks for your support!
Pay homage to the ska and mod revival back in the late 1970s and early 80s, with my choice of the Top 5 best Ska rude boy mugs.
Anyone over a certain age will certainly remember the Ska and 2 tone sounds of the time. Bands such as The Specials, Madness and The Beat became popular, as did dressing in ska fashion clothing associated with the genre.
My top choice is this eye-catching ceramic coffee mug which features the chequered 2 tone pattern and a ska rude boy dancer. It features a matching black handle and interior, and available from a fantastic English supplier called Mug-Tastic (who I have used on numerous occassions) on their Amazon store.
Now I just love this Dadness mug, which is obviously the perfect gift for a Madness-loving Dad! The artwork has been created by one of the UK's most respected cartoonists, David Haldane, and the design is exclusive and unique to the supplier Funky NE Ltd on Amazon.
Here you get two gifts in one with this ska ceramic mug together with a full gloss hardwood coaster featiring a rude boy and rude girl.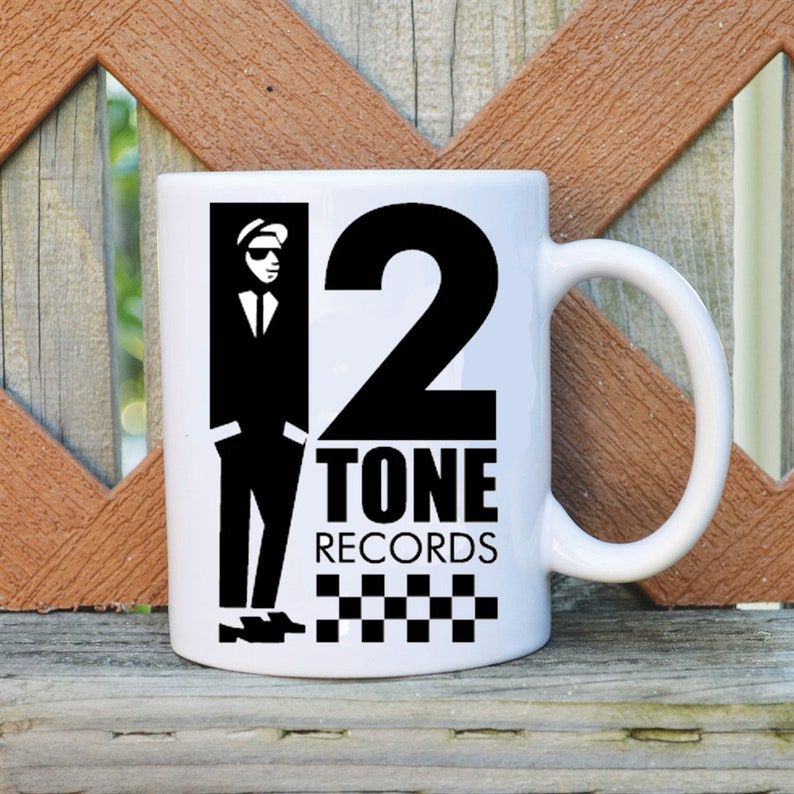 This 2 Tone Records mug is good value at just £6.99 from etsy, and the graphic is printed on both sides for both left and right handed drinkers. The print is very crisp, too.
This Ska! Music is Life mug by Bang Tidy Clothing has two rude boys dancing head to head, and features a high gloss finish on grade AA ceramic, and such quality for this price is excellent.